LIP DEFENSE SPF
.17 fl oz. | 5ml | Broad spectrum | SPF 30 | PA++++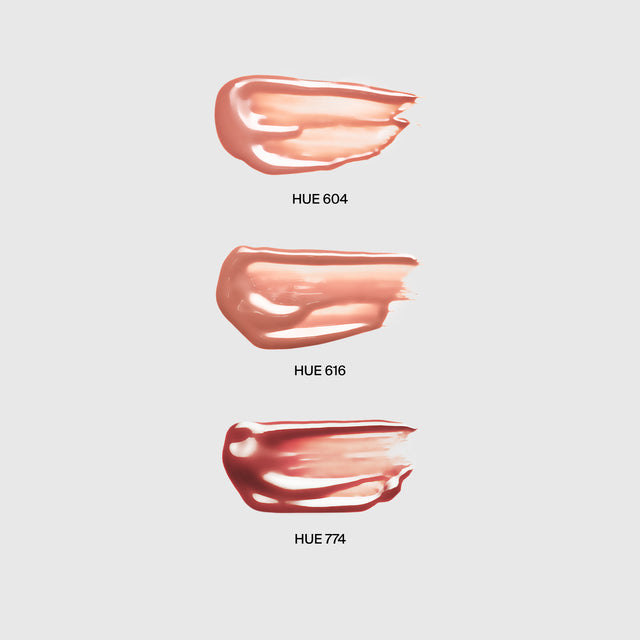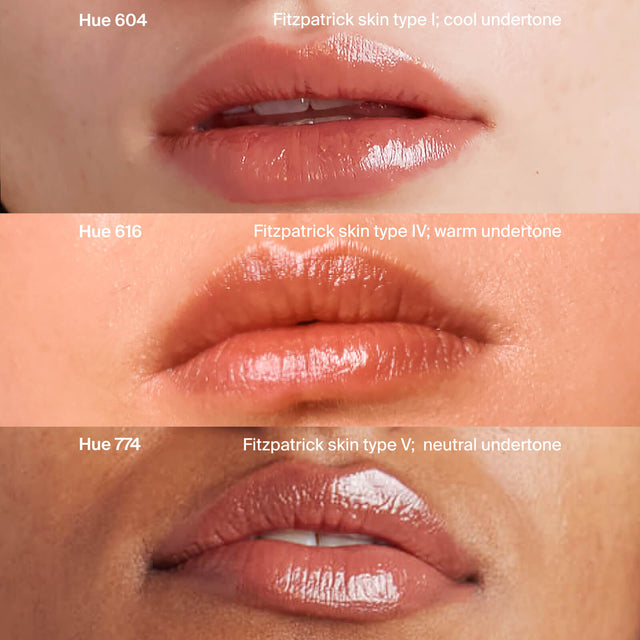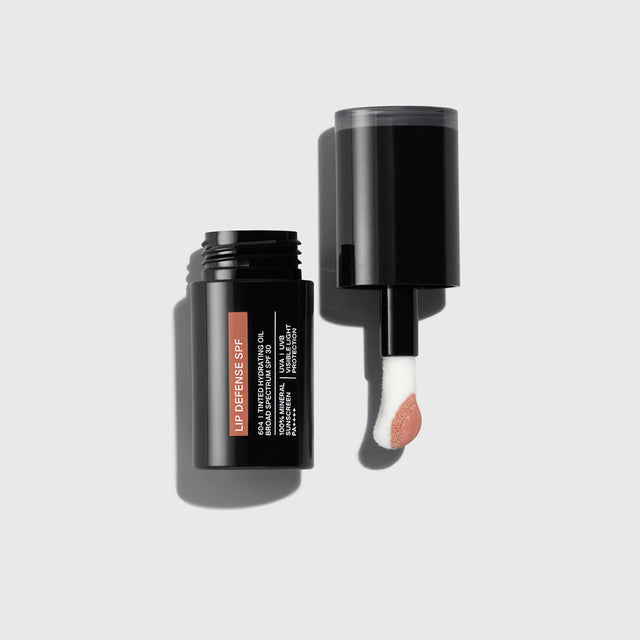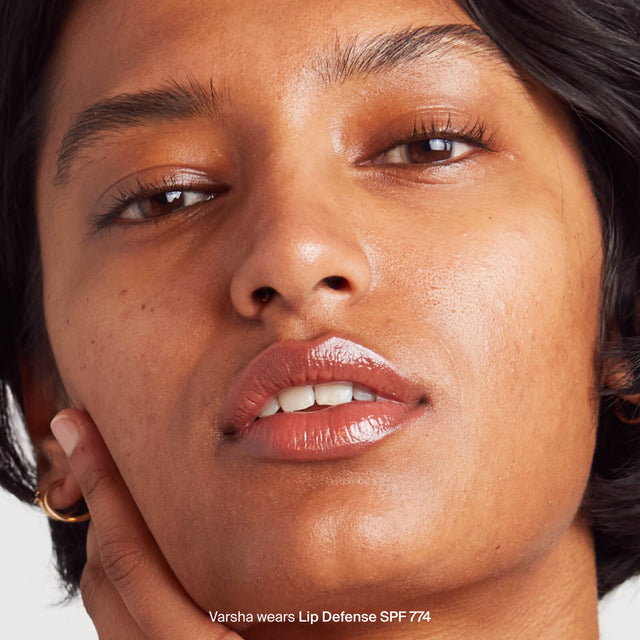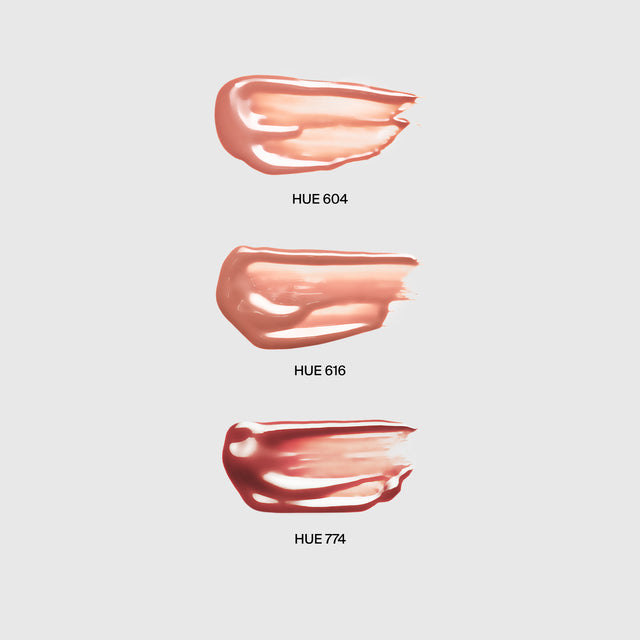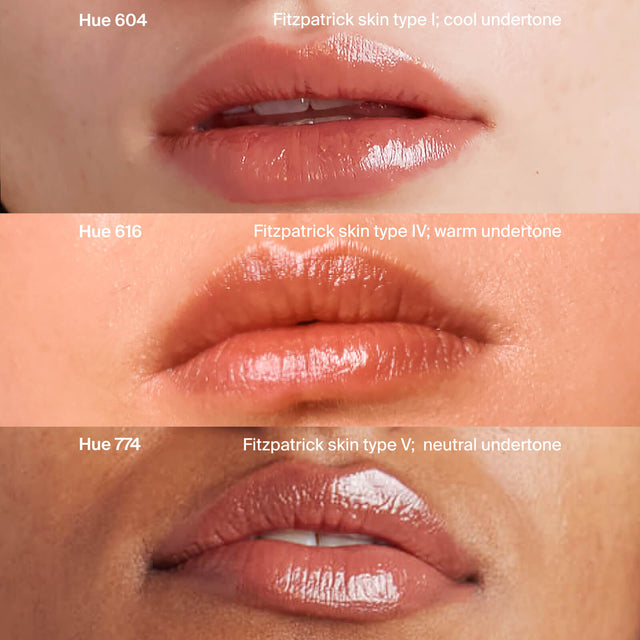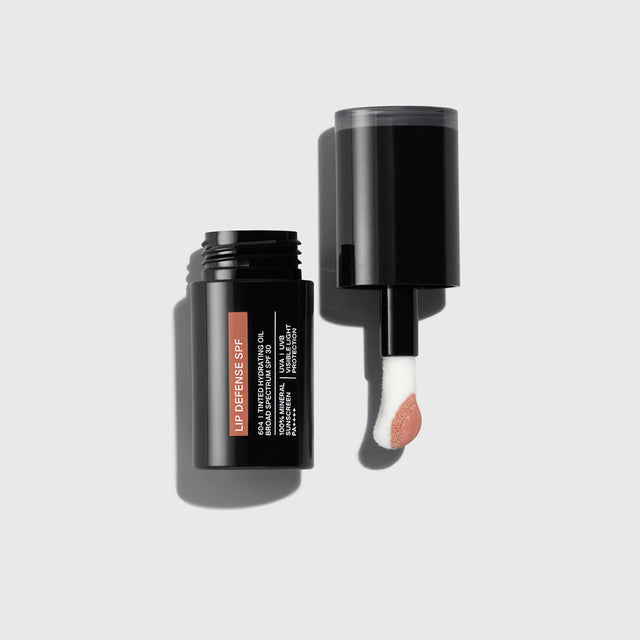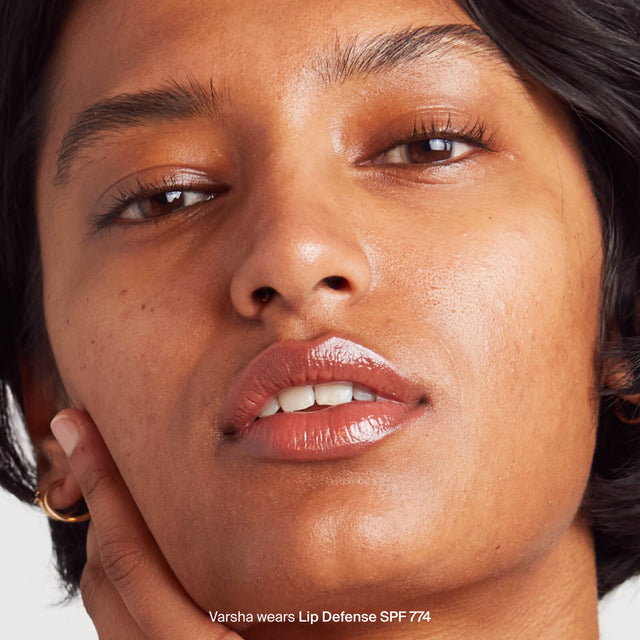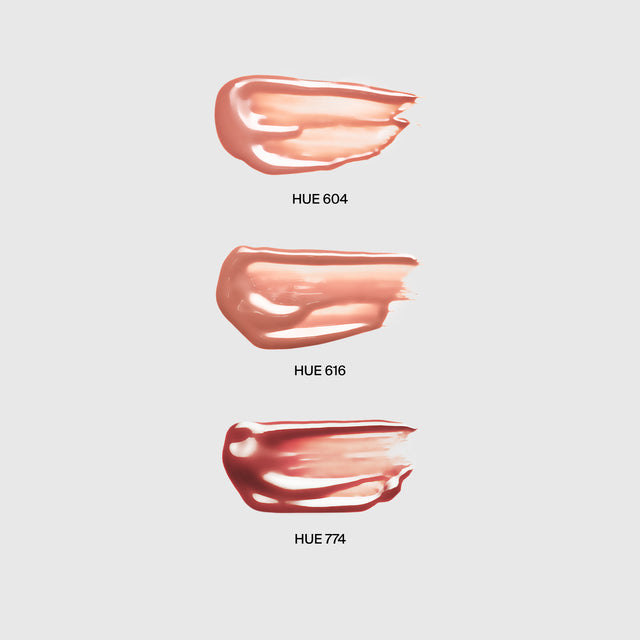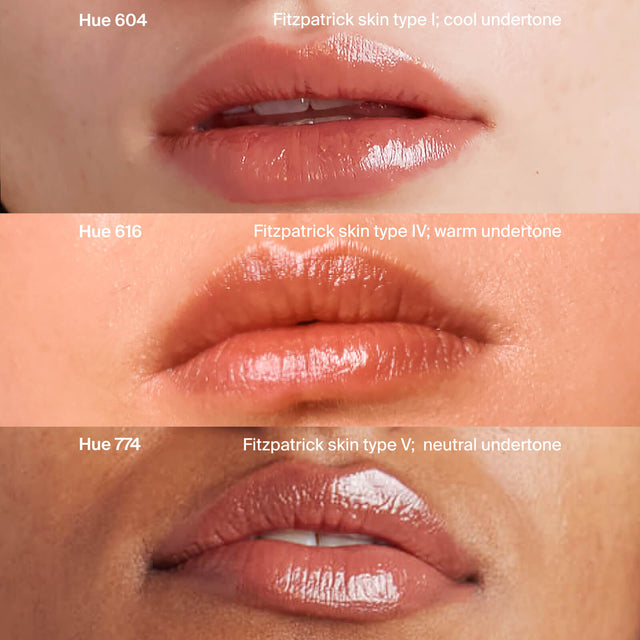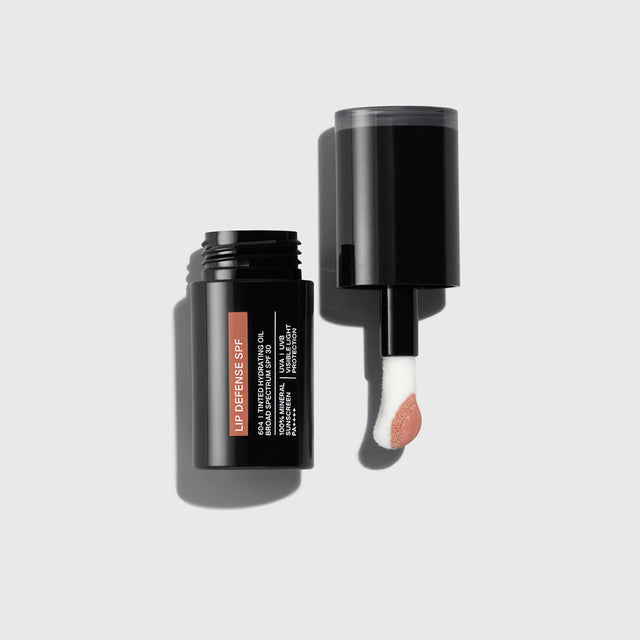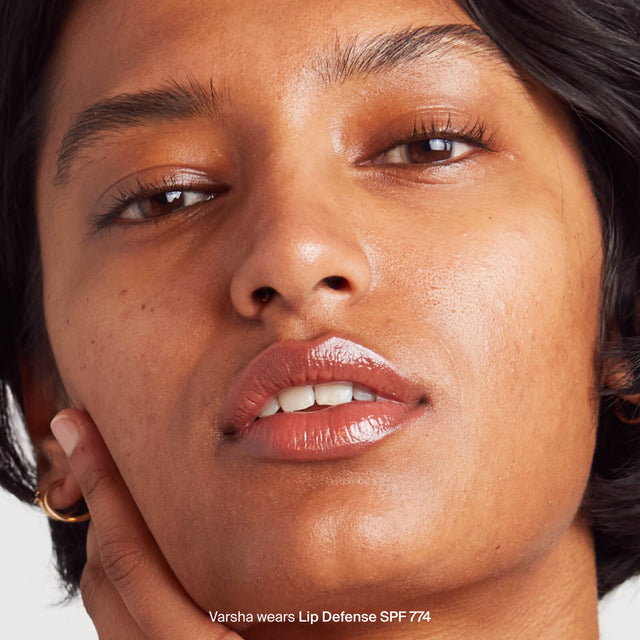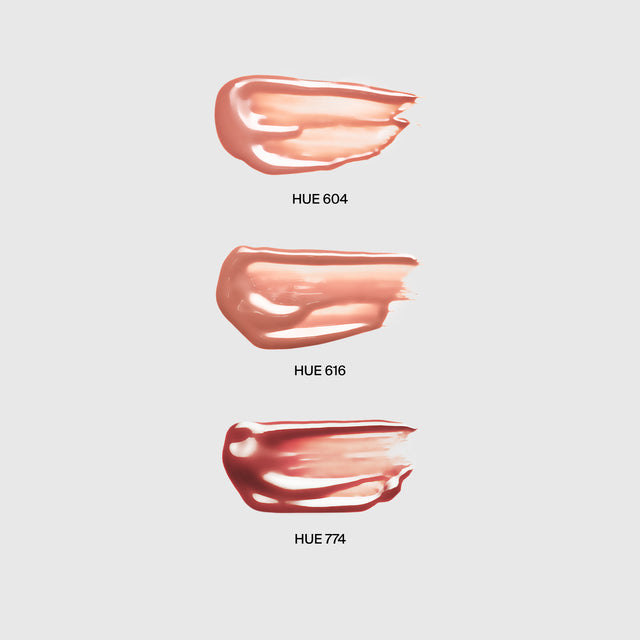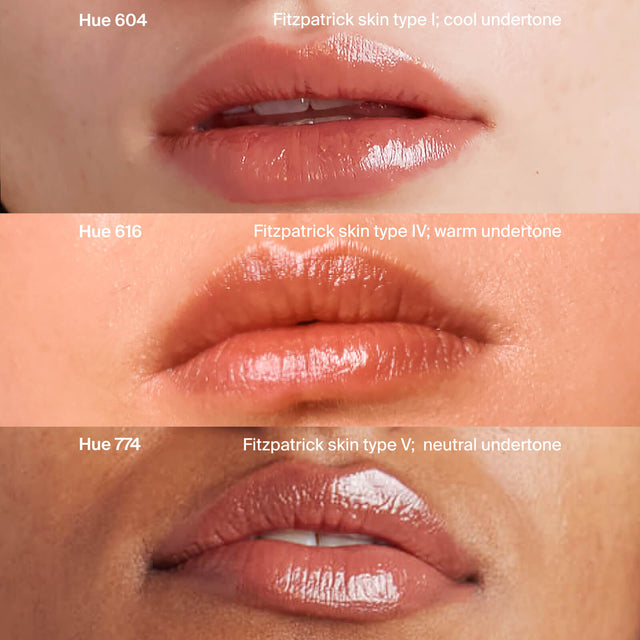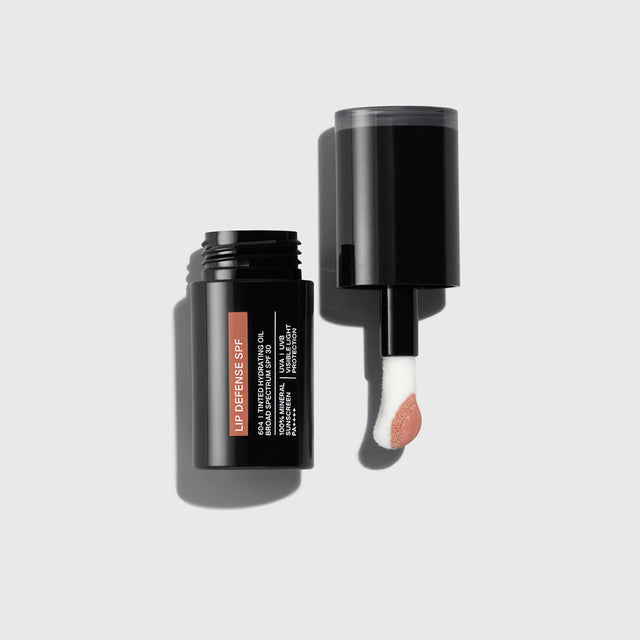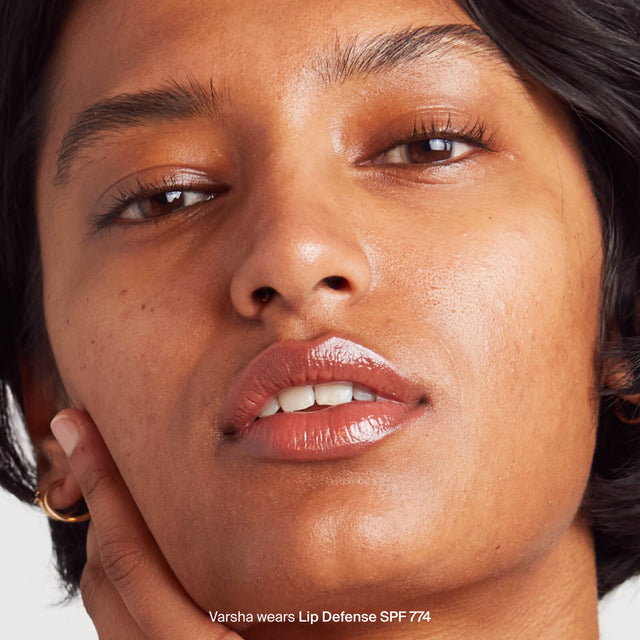 .17 fl oz. | 5ml | Broad spectrum | SPF 30 | PA++++
A tinted lip oil that moisturizes, regenerates damaged lips, prevents lip thinning and filler migration, and defends against UV rays. DiamondCore® zinc oxide accelerates skin cell healing and provides unparalleled UVA/UVB/visible light protection so your lips look fuller for longer.
Naturally tinted with iron oxides and without synthetic dyes, lakes, or titanium dioxide—an industry first.
604: semi-sheer nude pink
616: semi-sheer nude mauve
774: semi-sheer rosy brown
100% said lips felt immediately hydrated
100% said lips felt moisturized and nourished
90% said lips looked fuller
100% found it gentle and non-irritating with no allergic reactions
Tinted lip oil containing our proprietary DiamondCore® zinc oxide, built to prevent and reverse lip damage caused by aging.
Scavenges 80% of Reactive Oxygen Species (ROS), greatly reducing the chemical reactions that cause visible signs of aging and diminishing inflammation that prevents skin cells from healing. (Learn more about ROS)
Contains a 100% mineral UV filter which defends lips from UVA, UVB, and visible light, protecting against lip thinning and filler migration.
Natural, high-shine finish.
Pigmented using photoprotective iron oxide, without the inclusion of industry-standard dyes, lakes, and titanium dioxide.
Developed with dermatologists and medical oncologists and sold by hundreds of medical professionals nationwide.
Cruelty-free and vegan, and uses a mineral, FDA GRASE UV filter.
Want every shade? Shop The Full Spectrum bundle.
Apply directly onto lips, alone or as a topper. Reapply as often as desired.

DiamondCore® Shield Technology
Patent-protected, diamond-augmented zinc oxide that reverses skin aging by eradicating 80% of solar-generated ROS, promoting cell healing, and providing broad spectrum, 100% mineral protection against UVA, UVB, and HEVL.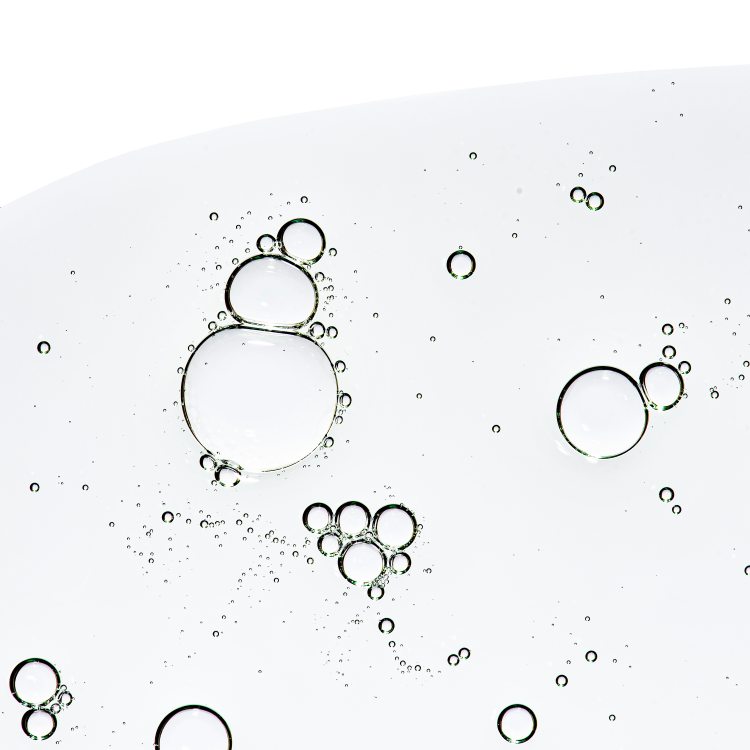 High + low molecular weight hyaluronic acid
Complementary small and large molecules of hyaluronic acid penetrate to different depths to sandwich moisture and fully saturate skin at every level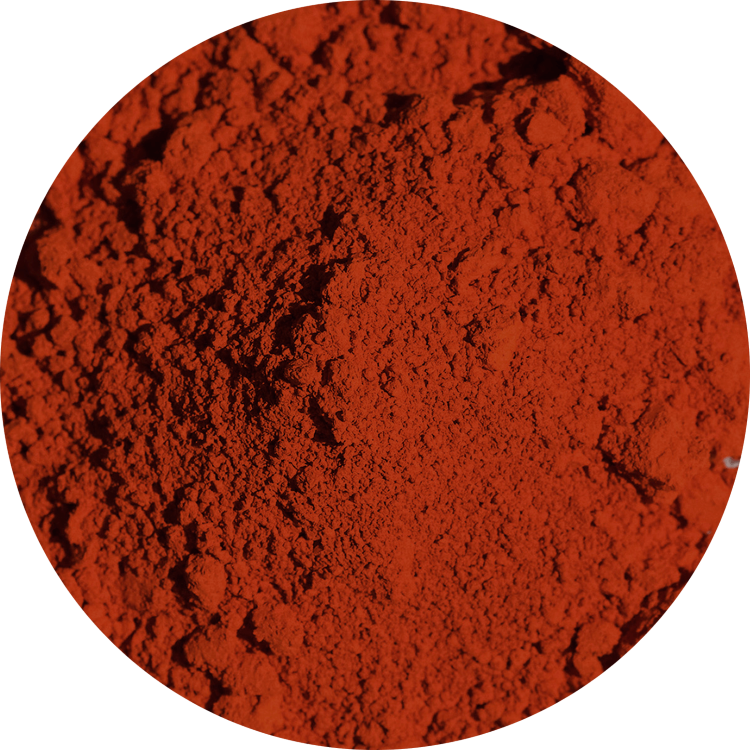 Iron oxides
A non-irritating, UV-protective alternative to synthetic dyes and lakes typically used to color cosmetics that still provides rich color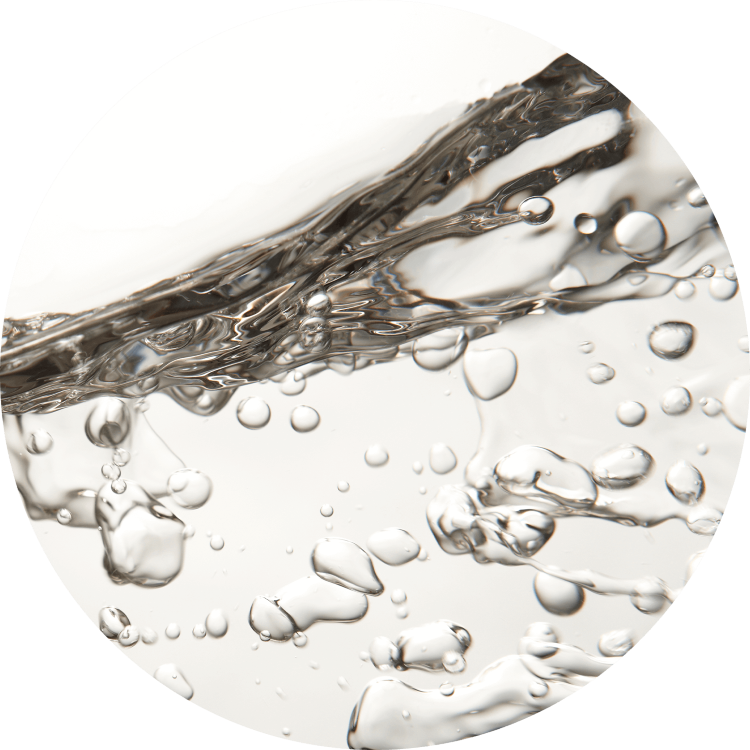 Bisabolol
Calms irritation and sensitivity caused by UV radiation while maintaining skin hydration Full ingredients

FDA GRASE (GENERALLY RECOGNIZED AS SAFE AND EFFECTIVE) MINERAL UV FILTERS

100% FDA-APPROVED MINERAL UV FILTERS ALLOW FOR USE IN HAWAII AND KEY WEST

PREGNANCY AND CHILD-SAFE

CRUELTY FREE AND VEGAN
The ultimate anti-aging lip treatment
DiamondCore® zinc oxide protects against UVA/UVB and eradicates 80% of UV-generated ROS, particles that accelerate photoaging.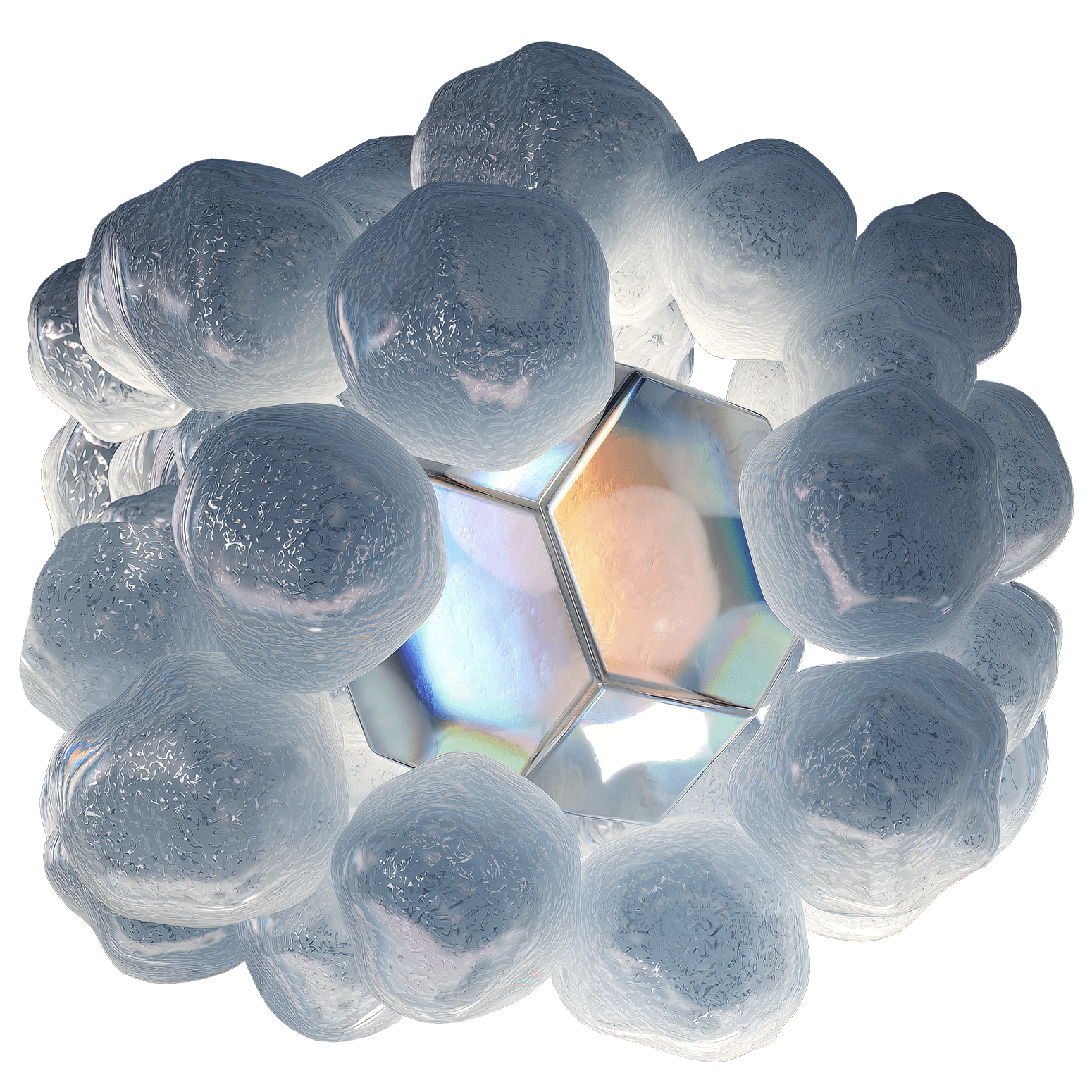 High + low molecular weight hyaluronic acid penetrates to different depths, fully moisturizing skin at every level.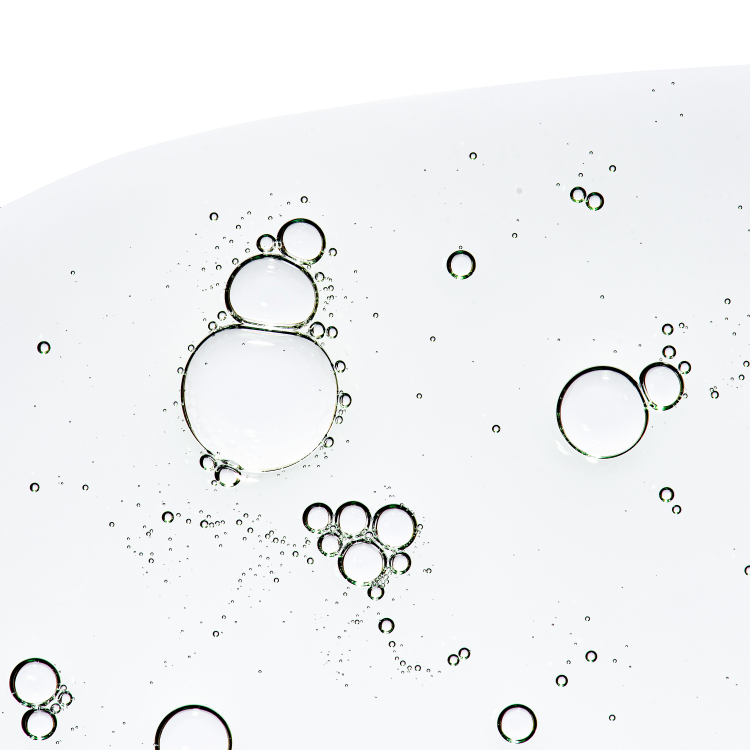 Iron oxides provide rich color, a non-irritating, UV-protective alternative to industry-standard synthetic dyes and lakes.
Bisabolol calms irritation and sensitivity from UV radiation while maintaining skin hydration.
How DiamondCore® combats photoaging
When exposed to the sun, most UV filters generate reactive oxygen species (ROS), causing the inflammatory responses that age skin. DiamondCore™ is the breakthrough technology that reverses this process, eliminating 80% of ROS and preventing the reactions that cause aging.
SPF value measures UVB protection, but UVA accounts for 95% of UV rays that accelerate skin aging. Our patent-protected DiamondCore® zinc oxide is rated PA++++, offering the highest UVA protection possible.
In laboratory studies, DiamondCore® facilitated 2x more effective skin absorption of "bioactives", key anti-aging ingredients you'll find in our Photoaging Defense Cocktail, such as niacinamide. This allows these ingredients to work more effectively to reverse the signs of aging and restore the radiance of your skin.
Color theory
Each lip shade is named after the wavelength (nm) of Visible Light that most closely matches its hue.
FAQ
The skin on your lips is thinner and contains less UV-protective melanin than the skin on the rest of your face. This makes them more vulnerable to UV damage and photoaging. Photoaging on lips often appears as lip thinning, wrinkling, a condition called venous lake, and even filler migration. This is because UVA-induced photoaging causes collagen degradation, compromising the natural (or cosmetically filled) structure of your lips. Lip Defense SPF is a UVB- and UVA-protective, PA++++ tinted lip oil that simultaneously nourishes and protects lips from thinning, wrinkling, and filler migration.
A first in the industry, Lip Defense SPF uses only mineral active iron oxides to color all three shades. These iron oxides provide rich, vibrant tones and additional UV protection. Lip Defense does not contain synthetic dyes, lakes, or titanium dioxide typically used in color cosmetics because these can often be irritating to those with sensitive, eczema-prone, or inflammation-prone skin.
Lip Defense SPF doesn't contain any of the tingle-inducing irritants in traditional lip-plumping glosses. It contains high and low molecular weight hyaluronic acid, jojoba esters, and bisabolol, which deeply hydrate and moisturize lips. Lips look more supple, plump, and softened. UV damage and subsequent photoaging can degrade lips' natural collagen matrix and lead to lip filler degradation and migration. Lip Defense SPF with DiamondCore® zinc oxide provides PA++++ rated protection against UVA radiation, the UV rays most closely associated with photoaging, in addition to SPF 30. By providing comprehensive UVA, UVB, and Blue Light protection, Lip Defense SPF can make lip filler last longer and stay where it should.
Lip Defense SPF is a light but deeply moisturizing and comfortable oil. Lip Defense SPF is never sticky and provides a natural-looking high shine.
Yes! Let us know which shades you'd like to see next on @pavise or hello@pavise.com.
Yes, all elements are recyclable, including the glass bottle and outer packaging. Remember to wash out the bottle before recycling.